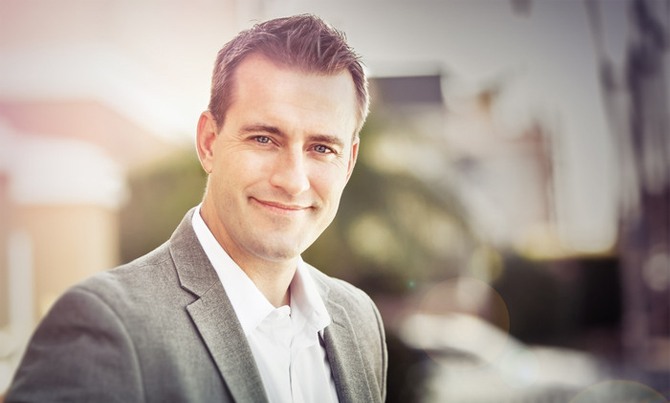 My Mission?
Put simply, is to increase love in the world, one heart at a time.
I've dedicated my life to helping people just like you find love and create extraordinary relationships.
What I Believe…
I believe there is no greater ambition in life than to build a thriving relationship someone you love.
I believe you CAN have the love and partnership you desire.
Life is to be lived fully with an open heart, going after our dreams, and creating moments that matter with people that matter to us.
You are more powerful than any condition you're facing.
Your city, your job, your physical condition, your history, none of these things determine the results you get in life.
Your results come from you, your state of mind, what you choose to focus your attention on, and the actions you take.
If we want new results, we have to be willing to step outside our comfort zone and try new things.
This was definitely the case for me…
Ever had your heart crushed? Yeah, me too. Probably the worst pain I've felt. Which as a former Division 1-AA college football player is saying a lot.
After having my heart broken yet again and being single for a frustratingly long time (to say the least), I decided once and for all to learn what it takes to attract lasting love.
I read every relationship book I could find. But that wasn't good enough for me.
I wanted to learn relationship secrets directly from couples that had built amazing long lasting marriages.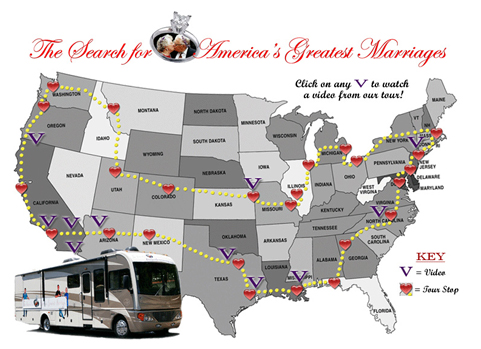 So, I jumped in an RV and traveled over 12,000 miles around the United States with my buddy (Jason Miller) and my grandma Dorothy to discover the Secrets of America's Greatest Marriages.At the end of our journey, my best friend and I wrote the book, Project Everlasting: Two Bachelors Discover The Secrets of America's Greatest Marriages (published by Simon and Schuster).
The principles and practices I discovered from these couples changed my life!
Since then, I've met the love of my life. Fell in love and got married. Today, we are happily married, living in Southern California.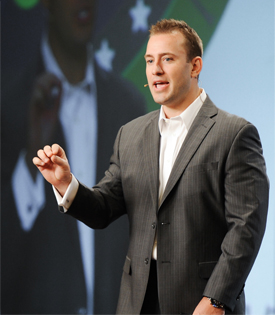 I've combined my Masters degree in Education, my background as a biology teacher, my LifeSuccess coaching certification, and the strategies and principles I learned from America's greatest marriages to create powerful programs that have helped literally thousands of women around the world.I've been blessed to appear on dozens of national media venues including: The Today Show, CNN Headline News, Fox News, CNN Showbiz Tonight, ABC Family, The Style Network, and many others, as well as contributed to an international peace symposium with His Holiness the Dalai Lama.I'm frequently hired to speak for events and companies, interviewed on dating advice radio shows and blogs,
such as DatingAdvice.com
, and also have a TV show in development. I've shared the stage with world renown experts such as: Jack Canfield, Bob Proctor, Lisa Nichols, Darren Hardy, Mary Morrissey, Gay Hendricks, and many more.
My chief aim is to support you in deepening your understanding of the hearts and minds of men, create major breakthroughs in love, and attract the relationship you want.
I want to help you, and I know these insights and strategies will make a big difference in your life – as they have mine.
So, I have a free gift for you!
I've created a short dating advice course that is totally free and will give you great insights (that many women completely miss) for how to attract love into their life.
Go ahead and register for this course now, again it's completely free and a gift from me to you.
Please email me and let me know which ideas impacted you the most.
I'm looking forward to hearing from you soon!