FREE Webinar! Attracting and Keeping Mr. Right
During This Free Webinar You Will Learn…
The most powerful (and easy) technique to build attraction with any man.
Two things you can do immediately to magnetize love.
How to identify the right time to find your significant other.
The 2 biggest myths about meeting "The One".
And much more!
Meet Best-Selling Author Mat Boggs
Mat Boggs has dedicated his life to increasing love in the world one heart at a time. Mat is the co-author of the best-selling book, Project Everlasting: Two Bachelors Discover the Secrets of America's Greatest Marriages (Simon and Schuster). He's also produced a critically acclaimed documentary film, and hosted his own international relationship radio show for women entitled, The Bachelor Pad: Relationship Secrets From The Man Cave.
Mat has appeared on dozens of national media venues including: The Today Show, CNN Headline News, Fox News, CNN Showbiz Tonight, ABC Family, Oprah and Friends XM, The Hallmark Channel, and The Style Network, to name just a few.
 As a highly sought after relationship coach and certified LifeSuccess consultant, Mat has helped women all over the country understand the hearts and minds of men, create major relationship breakthroughs, and attract the love they want.
Meet Evelyn Brooks, Dream Building Expert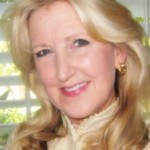 Evelyn Roberts Brooks is the  author of the best-selling book "Forget Your Troubles: Enjoy Your Life Today" (and several others), certified Dream Builder Coach, and host of the recent first annual Your Dream World Summit which featured 22 expert speakers including Bob Proctor, Arielle Ford, Gay Hendricks, Misa Hopkins, Dr. Margaret Paul, Peggy McColl, Mat Boggs and many more.
She is known as the "happiness guru" due to her passion for helping others reduce their stress and lead happier lives. Her books, programs and in-depth coaching teach people how to manifest more of what they really want in all areas of their lives.