What you are going to learn:
1
The Secret Ways Love Blocks Try to Sabotage Your Love Life – These buggers are nasty but they don't stand a chance under the light of your awareness!
2
The 3 Most Common Love Blocks That Prevent Women From Having the Relationship They Want – Impress your friends with this lil nugget!
3
The Formula for Exactly How to Identify YOUR Love Blocks – So you can take back control quickly and easily, because you're in charge! You can tell that outdated emotional program "I'm coming for you and your time is up sucka!"
4
The Process for How to "Break Free" – Once and for all. For good. For ever and ever. (You get the point. You're free!)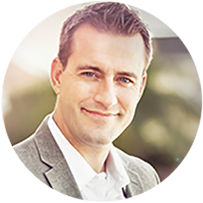 Host: Mat Boggs
Best-Selling author and world-renowned dating coach, Mat Boggs has helped tens of thousands of women around the world understand the hearts and minds of men, and attract the relationship they want.
After coaching women for 10 years, Mat has identified the most common (and often hidden blocks to love) that keep women from the relationship they deserve. During this online training he'll reveal what the most common blocks are, how to identify your blocks, and how to break free so you can attract and enjoy the relationship you've always wanted.
Mat Boggs has appeared on The Today Show, CNN, The Style Network, Oprah and Friends, and many others, and has reached over 40 million people worldwide on his YouTube channel.